Breaking free from the office ... by eliminating the office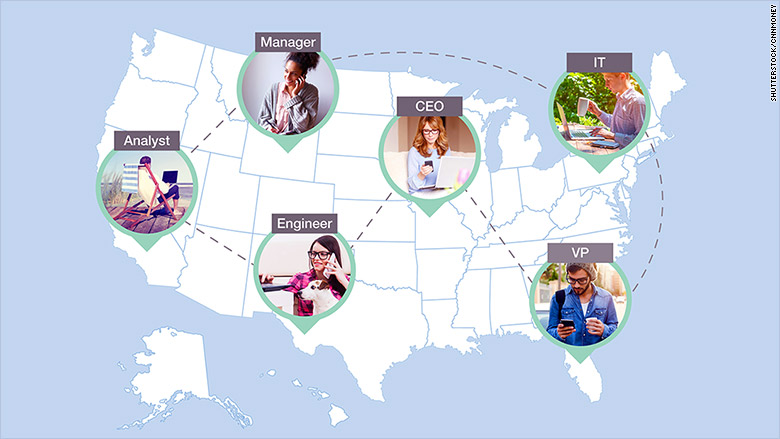 Picture this: Working full-time with benefits from your home or local park or favorite mountaintop.
Sounds like nirvana to anyone who slogs through grinding daily commutes, finds getting work done
at
the office difficult, or just needs more flexibility to take care of family needs.
So-called remote working, however, has become a reality for many people.
While only about 4.5% of full-time workers telecommute every day, a growing number of companies have gone all-in on working remotely, according to Sara Sutton Fell, CEO of
FlexJobs
.
That is to say, there is no company office or headquarters. Instead, staff members work from ... well, any place they like. They may live in the same area or they may live in different time zones.
To read more go to: http://money.cnn.com/2015/11/09/pf/remote-work/